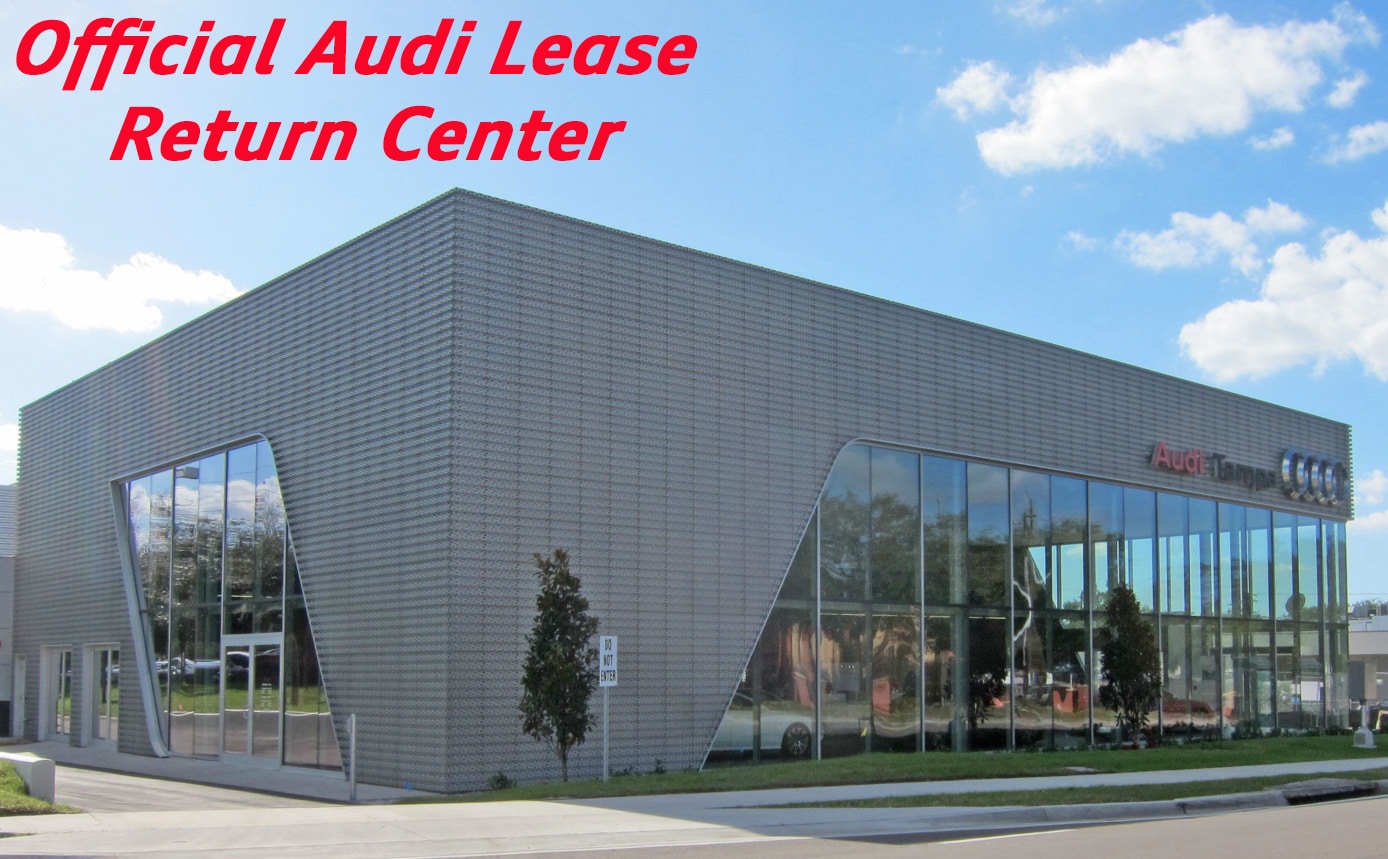 At 

Audi Tampa

, we are here to make your lease return smooth and proficient.  

Regardless of where you leased your Audi

, you can return your leased vehicle to 

Audi Tampa

.

  
---
Use our Contact Form or call our
Lease Coordinator Ashley Hernandez at 
(813) 375-3658 Ext. 1504Â 
[New Inventory]Â 
 
 
[Pre-Owned Inventory]
 
---
Lease End Options:
     
    Upgrade
 from your current leased Audi to a new Audi
    
Purchase 
or refinance your leased Audi
    
Extend 
your current lease
    
Add 
miles to your lease agreement
   
Return 
your leased Audi
If you're nearing your lease-end, you're probably asking yourself a few of these questions:
What am I supposed to do?
Where am I supposed to go?
Are there any hidden fees, and what is "Disposition"?
Am I over my allowed mileage, and is there a mileage penalty?
Do I need an inspection, why, and how long does it take?
What's considered "Normal Wear and Tear"?
How do I release liability of the vehicle?
Can I sell my car to a friend instead of turning it in?
Can I use my old lease as a trade-in toward a new Audi?
I want to keep my old lease - how do I buy my lease out?
Are there any incentives to get into a new Audi?